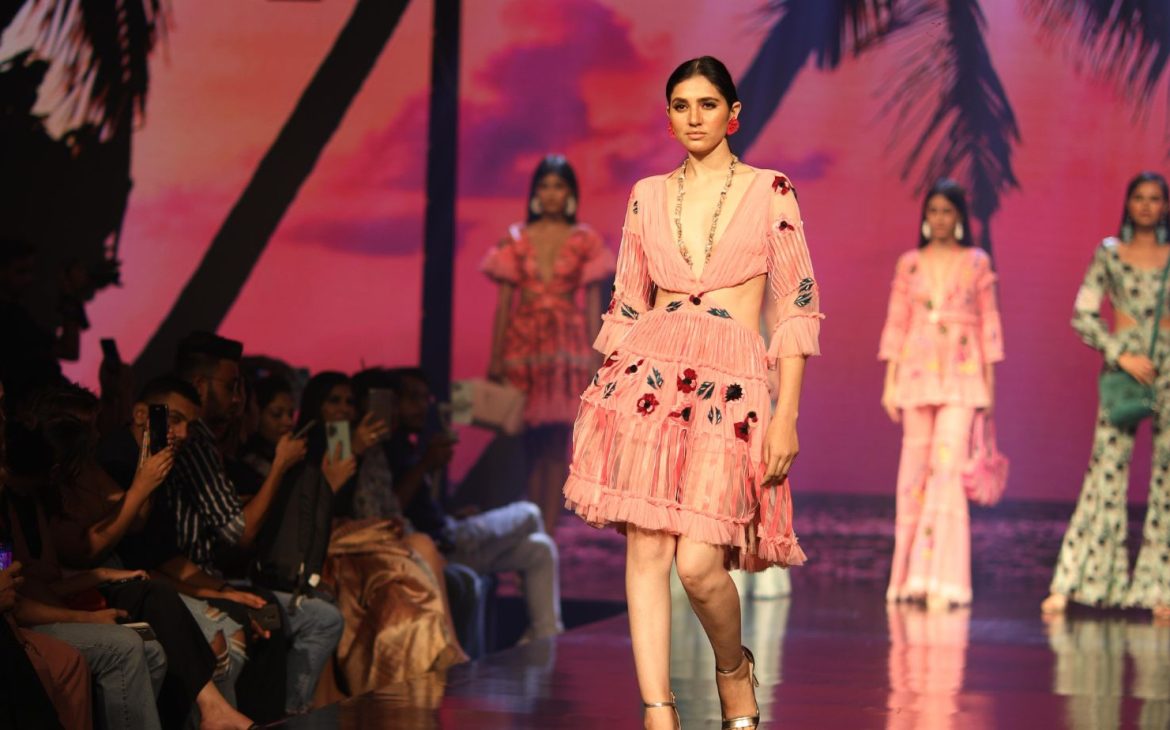 Getting your designs on the runway at Fashion Week can be a dream come true for any aspiring fashion designer. But how do you go about achieving this goal? In this blog, we'll discuss some tips and tricks for getting your designs noticed and accepted into Fashion Week.
Develop a unique brand identity
It's crucial to establish your brand identity and aesthetic before submitting your designs to Fashion Week. This will set you apart from other designers and make your work more memorable. Think about what makes your designs unique, whether it's your use of unconventional materials, your bold color choices, or your innovative silhouettes.
Do your research
Before you start dreaming about your designs on the runway, it's essential to do your research. Research the fashion week(s) you want to showcase your designs in, as well as the designers who have shown their work there in the past. Find out what their styles are, what fabrics they use, what color palettes they prefer, and what kinds of models they tend to work with. This information will help you to tailor your designs to the specific fashion week and audience.
Network, network, network!
Networking is essential in the fashion industry. Attend industry events, fashion shows, and parties to connect with other designers, models, stylists, and editors. Make sure you have a portfolio of your work on hand to show to potential collaborators.
Get your designs professionally photographed
When submitting your designs to Fashion Week, it's crucial to have high-quality photographs that showcase your work in the best possible light. Hire a professional photographer to take photos of your designs or invest in a high-quality camera and take the photos yourself. Make sure the lighting is perfect and the images are sharp and clear.
Reach out to the organizers of Fashion Week
Don't be afraid to reach out to the organizers of Fashion Week directly. Send them an email introducing yourself and your brand, along with some images of your work. Make sure your email is professional, concise, and engaging.
Create a social media presence
Social media is a powerful tool for getting your work noticed. Create a social media presence for your brand on platforms like Instagram, Facebook, and Twitter. Post images of your work, behind-the-scenes shots of your creative process, and updates on your progress. Use hashtags to increase your visibility and connect with other designers and industry professionals.
Submit your work to fashion competitions
There are many fashion competitions that offer the opportunity to showcase your designs on the runway. Look for competitions that align with your brand aesthetic and submit your work for consideration. Winning a competition can be a great way to gain exposure and credibility in the industry.
Collaborate with influencers
Collaborating with influencers can be a great way to get your designs in front of a wider audience. Reach out to influencers who align with your brand aesthetic and offer to collaborate on a project. This could be a photoshoot, a video, or a social media campaign.
Don't give up!
Finally, don't give up on your dream of showcasing your designs at Fashion Week. It may take time, persistence, and hard work, but with dedication and creativity, you can achieve your goal.
Getting your designs on the runway at Fashion Week is no easy feat, but with these tips and tricks, you'll be well on your way to making your dream a reality. Remember to stay true to your brand identity, network, and leverage social media and other opportunities to get your work noticed. Good luck!