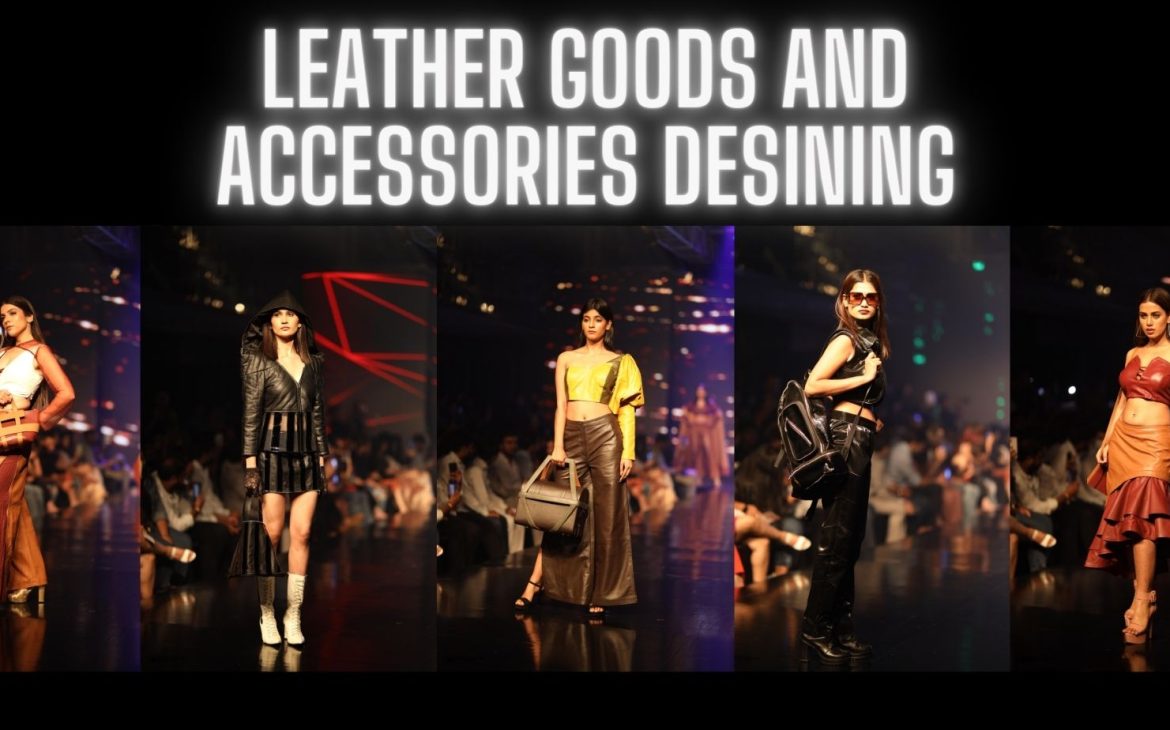 Leather making is an ancient art that has been practiced in the world for more than 7,000 years. It began with simple drying and curing techniques, and was developed by the Egyptians and Hebrews around 400 BCE. In the modern era, commercial leather-making process involves three basic phases: preparation for tanning and processing tanned leather. In Leather making, the term hide is used to designate the skin of larger animals (e.g. cowhide or horsehide), whereas skin refers to that of smaller animals (e.g. calfskin or kidskin). Leather is treated with chemicals to preserve them and make them suitable for clothing, footwear, accessories, furniture, tools, sports equipment etc. The preservation process is referred to as tanning, which converts the otherwise perishable skin to a stable and non-decaying material.
School of Leather Goods & Accessories Design, FDDI
The School of Leather Goods & Accessories Design offers a Bachelor program to impart an in-depth knowledge in the area of Fashion Leather Goods, Garment and Accessory Design. It provides a comprehensive knowledge about leather raw materials, their development, processing, and product care, etc. The leather Industry is a Billion-dollar industry, having great scope for leather designers because most of the luxurious brands have products made of leather.
As it focuses on assembling Design-Techno specialists in the fields of leather products, leather clothing, and lifestyle accessories throughout the various campuses of FDDI, the Leather Design Program at FDDI is unique in its structure and application. Field trips, tannery training, industry internships, and dissertation projects—all essential components of the curriculum—create a distinctive, multidisciplinary approach and familiarity with the industry. These activities ultimately result in the fusion of design concepts with material and technical understanding.
Career prospects for the students of LGAD:
The use of leather in our daily life has exposed us to great career opportunities in design and monetization in the field of technology.
Leather industry has a bright career in opportunities in technical and designing areas. Various Designers from LGAD are working with footwear companies as technical designers or stylist designers. One can get employed in leather garment production houses or boutiques. After few years of experience, one can set up his/her own production unit.
One can get job opportunities in chemical and engineering industries which are involved in the manufacturing of items. With experience and good academic track record, a person can be at a managerial position in leather firms, export houses or any government organizations.
Industries like footwear, leather garments, and leather products are the major sectors of employment. Other similar industries like production, quality control, research management and buying, sales or marketing are further great opportunities for students learning Leather technology.
Leather Designing is one of the fastest growing areas in India and is part of Fashion Designing. Leather bags, shoes and belts are in a high demand in India as well as the international market. As a result, they are widely exported. Designing leather products is a daunting task, and anyone trying to do so need a massive understanding of today's leather technology and leather design. It is therefore, an immediate lucrative career path for students pursuing leather goods and accessories Design.
Indian Leather Market
India is the second-largest manufacturer of leather goods in the world, the second-largest exporter of leather goods, and the fourth-largest exporter of leather goods and accessories worldwide as of 2020. It also ranks fourth among the top ten countries that produce the most leather. 20% of the world's cattle, buffalo, and 11% of the world's goats are found in India. The Indian leather industry is a significant exporter, accounting for 2% of global trade and 10% of the global market. The industry is currently in a position where it is fully utilising the available raw materials and profiting greatly from exports. India is exporting more leather, but less leather as a percentage of all exports. Liberalization of industrial tariffs is anticipated to give developing nations like India a price advantage over their principal exports.
The Future of the Indian Leather Industry
The Indian Footwear, Leather and Accessories Development Programme (IFLADP), which offers financial assistance for crucial areas such as boosting production capacity and modernising technology, modernising CETPs, HRD, and establishing institutional facilities, among others, is receiving an investment from the government totalling Rs. 2600 crore. As a result of the large market potential, government support programmes, and rules that make doing business easier, the Indian leather and footwear sector has grown to be a desirable investment location. Since COVID has been repealed, there is now potential for growth for start-ups in the leather and footwear industries both locally and abroad.
Source: Council for leather exports