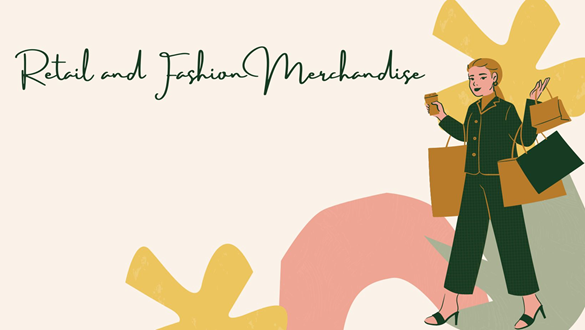 Retail and Fashion Merchandise in FDDI is a comprehensive course, which offers  lot of career opportunities for students in diverse fields. Students will be able to work with national and international companies including Uniqlo, Reliance brands, Shoppers Stop, Bata, Armani, Versace, Aditya Birla Group, etc. After completing this course, students can work as a tremendous asset to businesses as a retail managers, category managers, buyer, etc. The entrance to the e-commerce industry is also open to retail students who want to fulfill their dream of working for the most prestigious e-commerce giants like Amazon, Flipkart, Myntra, etc.
The barter system, which has been around for hundreds of years and involved exchanging goods without using money, is where retail got its start. Mom and Pop's store, which primarily sold groceries, textiles, and other basics, later opened for business. As a result of their popularity, department stores developed that gave customers benefits on both functional and emotional level. Offering just one payment option was insufficient due to the increasing retail industry, and credit cards started to take off. Then the idea of a mall as a one-stop shop emerged, and as they provided entertainment, comfort, and shopping, the rise of these retail malls progressively accelerated. Customers' disposable money was also expanding, which fueled the rise of malls and the automobile industry. To give customers the greatest experience possible, malls now frequently integrate the newest technologies.
One of the industries with the highest growth in India is the retail industry, which significantly boosts the country's economy. With more domestic and foreign businesses opening stores and investing in Indian retail, the retail sector is expanding at a rapid rate. To raise the value of their brand, retail specialists need to possess solid subject expertise. At the undergraduate BBA and postgraduate MBA (Retail and Fashion Merchandise) levels, FDDI provides courses in retail. The knowledgeable academic staff at FDDI makes sure to offer both theoretical knowledge and practical insights, and they keep students engaged through projects, talks, and trips to businesses.
The differences between a standard BBA/MBA and a BBA/MBA in Retail and Fashion Merchandise are frequently unclear to management aspirants. The course in Retail and Fashion merchandise is for those who desire to work in Retail and E-commerce industry.    Basic management skills are generally taught in BBA/MBA programmes, but courses offered at FDDI in Retail and Fashion Merchandise provides deeper knowledge about retail sector. It equips students with skills and strengths appropriate for working  in the retail sector. The programme includes a wide range of topics, including digital marketing, supply chain management, merchandising and buying, store design, visual merchandising, brand management and many more.