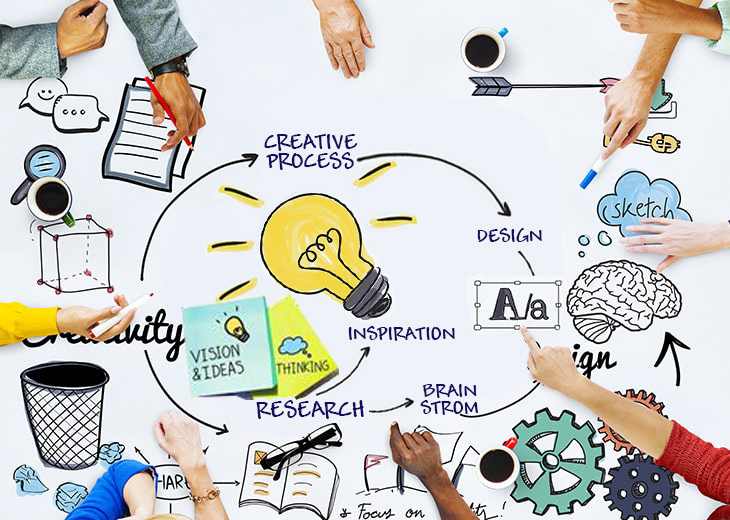 The design has been an integral part of India's cultural legacy. It has evolved from meaning only aesthetics to being a strategic component of innovation. Designing has grown as a sought-after career option for young people. Design is a broad field with several specialities and degree options. In general, the kind of design courses in India may be classified according to two factors: the area of expertise and the nature and duration of the course. Footwear Design, Leather Goods & Accessories Design, Fashion Design are the three major specialities of design. Each of these specialities provides design students with a number of work opportunities. The duration of design courses in India may be loosely split into five components: short-term certificate courses, diplomas, bachelor's degrees, master's degrees, and doctorates. Each of these courses is relevant based on an individual's goals, money, and time constraints.
Type of specialization:
Footwear Design
The course teaches students about the anatomy of the foot, different types of footwear, and the anthropometrics involved in footwear design and production. With broad categories of footwear based on gender and application/utility – male/female and formal/semiformal/casual/sporty – this programme leads a student through the sub categories of open, closed, and complicated varieties of footwear across the semesters. The student either creates or understands and interprets existing footwear designs, which are subsequently converted into patterns and completed through the prototype phase. By the end of the course, the students will have effectively equipped themselves with the knowledge and abilities to manage the footwear category as the increasing specialty of their professional path.
Fashion Design
The course provides students with integral knowledge and technical skills with an emphasis on current industry realities as well emerging sectors. Fundamental disciplines include Design and Illustration, Apparel Development including Pattern Making, Draping and Garment Construction as core components.
Leather Goods and Accessories design
The course teaches student to understand design and interpret the available product categories – Solid leather bags, belts, luxury and lifestyle products. By the end of the course, the student is well-equipped with the knowledge and abilities needed to manage all the leather product category.
With the integration of various designing methods and sequences, courses given by reputable colleges are expected to match people's need for corresponding diversity. This abundance of courses enables hopefuls to succeed along a certain system with specialisation and earn skills to produce a creative framework. These many kinds of designing courses give students with a guiding light to help them perfect their talents. With the rising growth and need for various types of fashion designers, marketing professionals, and management officials in the fashion business, separate techniques for artistically expressing ideas and artistry are being implemented. Designing has become one of the most saturated and innovative professions among today's youngsters. Despite the saturation, it is ever-changing since the demand for unique viewpoints and remarkable abilities in a profession as creative as designing can never be met. Aspirants can demonstrate their ingenuity and creatively express themselves in a variety of ways in this discipline.
The design profession has evolved from a part-time occupation to a full-fledged speciality throughout the years. The interaction of technology, regulatory reforms, industry events, and industry-academia cooperation represents one of the industry's most exciting moments. The growing population and cultural variety attest to India's enormous market potential and imply that a bright future in the design field awaits.